Buy Isagenix in Australia & New Zealand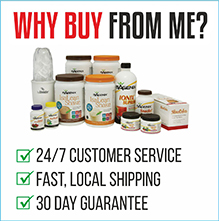 You can buy Isagenix products such as nutritional cleansing programs, weight loss products, snacks, energy boosters, healthy ageing solutions and more from IsaElite.
Isagenix have warehouses located in Sydney and Perth (for Australian orders) and Auckland (for New Zealand orders). When you buy Isagenix products they are securely shipped from your nearest warehouse. Shipments typically take 3-5 working days. International shipments other than Australia or New Zealand are shipped from your nearest Isagenix warehouse in your local country.
Buy Isagenix with IsaElite and your first order of Isagenix products on Autoship are covered by a product 30 day money back guarantee.
Isagenix Weight Loss Packs
Energy & Performance Packs
Healthy Ageing Packs
Business Builder Packs
Individual Weight Loss & Cleansing Products
Energy & Performance Products
Isagenix Australia and New Zealand Snacks
Isagenix Essential Oils
Healthy Ageing Products