Weight Loss Premium Pack
Isagenix's Flagship Nutritional Cleansing & Weight Loss Program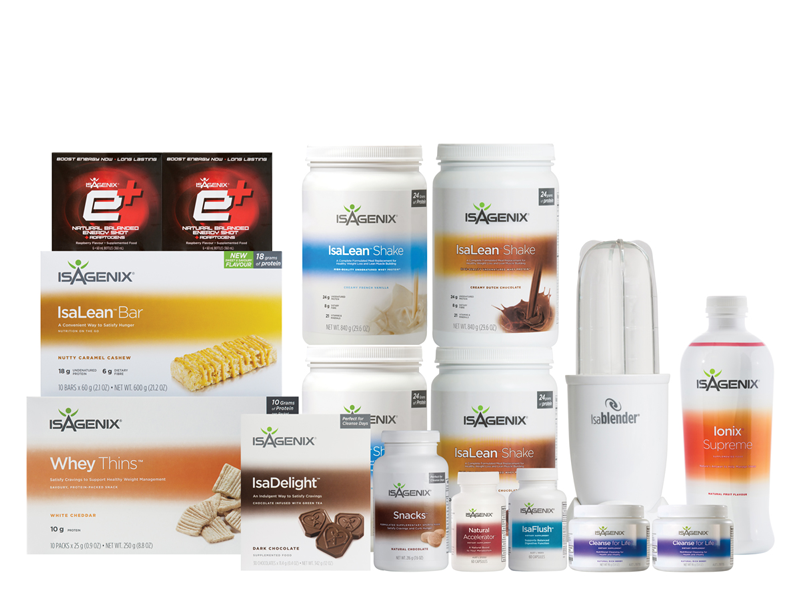 The Isagenix Weight Loss Premium Pack is the ultimate for anyone focused on their health. This is the most popular and best value pack for weight loss.
The Weight Loss Premium Pack (formerly called the President's Pak) comes with a variety of products (outlined below in detail) that are designed to help you lose weight, strip fat and improve your inner health. The pack comes with everything you need including shakes, vitamins, snacks, cleansing products and a blender.
If that wasn't enough this pack includes a FREE membership to Isagenix (normally $25 with the smaller packs).
The Isagenix President's Pak is the flagship of the Isagenix range. This is a fantastic way to help diminish the visible signs of ageing and promote healthy, sustainable weight loss.
Retail Price: $793.24
Sign Up and Save: $562.10 (Save $231.14!)
All first orders come with a 30 day money back guarantee! Further info here.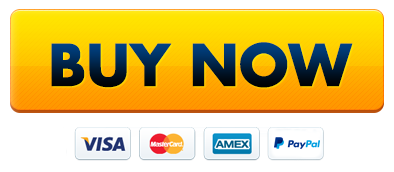 Cleanse Your Body and Lose Weight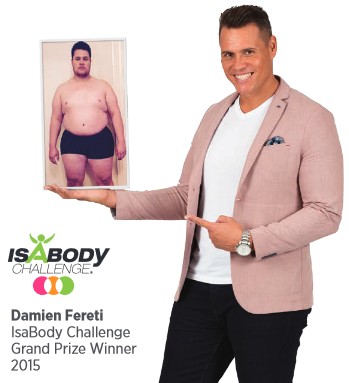 The Weight Loss Premium Pack includes Cleanse for Life (in liquid or powder form) to help your body remove impurities. When combined with the Natural Accelerator this will rev up your metabolism and speed up the weight loss process.
Other products such as the IsaLean shakes provide a complete meal replacement, while the IsaLean bars can be used as either a meal replacement or healthy, filling snack.
The Isagenix Weight Loss Premium/President Pack truly is the ultimate Isagenix nutritional cleansing pack, easily our most favourite and recommended here at IsaElite.
Learn More (Video)
Curb Your Cravings!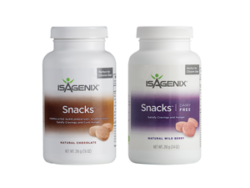 There's no need to go hungry with the Isagenix Premium Pack. With four cartons of nutritious and satiating IsaLean Shakes, 60 tasty Isagenix Snacks, a box of the delicious Isagenix Whey Thins, and one box of gut-busting IsaLean Bars, you have a complete snack and meal replacement package ready to keep you full, healthy, and satisfied. More than just scientifically formulated supplements, these and other products in the President's Pak will curb your cravings and satisfy your taste buds day in and day out.
Curb your appetite with the Isagenix Snacks that help support healthy blood sugar levels. These can be taken on Isagenix Cleanse Days or on regular shake days. IsaLean bars, on the other hand, can only be taken on shake days.
What's in This Pack?
The Isagenix Weight Loss Premium Pack Contains:
4 x IsaLean Shakes – made up of your choice of Creamy Dutch Chocolate, Creamy Dutch Vanilla, Strawberry Cream, or a mix and match of each! Containing 14 single-serve packets per carton, each IsaLean Shake provides 24 grams of premium milk and whey protein and features a scientific blend of minerals proven to support weight loss and management.
2 x Cleanse for Life – Cleanse for Life rids your body of toxins and provides nourishment with a carefully selected blend of vital nutrients, vitamins, minerals, and antioxidant botanicals. The superior cleansing formula helps release impurities and adds adaptogens to reduce oxidative stress, energise the cells, and harmonise the body.
1 x Ionix Supreme – This nutrient-rich tonic is an all-natural stress reliever and contains essential minerals, vitamins, and botanical extracts to boost energy, increase stamina, and promote overall health.
1 x Natural Accelerator – Isagenix Natural Accelerator capsules contain green tea, cayenne, and a scientifically proven blend of vital ingredients designed to help your body burn fat naturally without the shaky feeling often associated with fat burners.
1 x Isagenix Snacks – Each container of Isagenix Snacks contains 60 tasty and chocolatey chewable tablets to curb hunger cravings and help maintain proper blood sugar levels. Feeling hungry or craving chocolate? Just pop an Isagenix Snack in your mouth and instantly feel satiated and ready for action.
1 x IsaFlush – Staying regular is vital for weight loss and a healthy gut. Isagenix IsaFlush helps cleanse your system and ensure normal bowel movements, allowing your body to digest and absorb more nutrients.
2 x Boxes of Eshots – This healthy, natural alternative to coffee is ideal as a pre workout or before a big day of work. Comes conveniently packaged in a single shot so you can enjoy this amazing energy source on-the-go.
1 x Box of Whey Thins – The latest snack in the Isagenix range! With 10 grams of fibre and a delicious cheddar flavour, these are a personal favourite of ours.
1 x Box of IsaDelight Chocolates – Choose your favourite flavour of Isagenix chocolates including the new sea salt and caramel!
1 x IsaLean Bars – Providing you with a nutritionally complete snack to help curb hunger, IsaLean Bars are loaded with whey protein, energising carbohydrates, and healthy fats. Plus, with flavours such as Chocolate Decadence, Chocolate Cream Crisp, Lemon Passion Crunch and NEW Nutty Caramel Cashew, these nutritious snacks taste great as well.
1 x IsaBlender – This bullet-style blender is perfect for mixing up IsaLean Shakes, smoothies, and a variety of other healthy concoctions.
1 x Instructional Booklet – with easy-to-follow directions for a weight loss or healthy maintenance program.
1 x FREE 1-year Membership – normally $25 on the smaller Isagenix packs.
1 x $50 Event Coupon – valid for any Isagenix business event throughout the year.
Want More Information?
Purchasing Options
How Can You Buy the Isagenix Premium Weight Loss Pack?
1. RECOMMENDED: Sign up and Save ($562.10)

Sign up with Autoship to take advantage of wholesale prices and fast delivery from the closest warehouse in Australian or New Zealand to your doorstep. Change your scheduled order or make additional orders whenever it suits you. You can cancel Autoship via email or phone at any time with no contracts or strings attached.
2. Full Retail ($793.24)
You can purchase Isagenix at full retail price if you prefer not to sign up and take advantage of the wholesale prices.
Remember, if you are not completely satisfied with your products you can send it back for a full product refund. All products for your first order are covered by a 30 day money back guarantee, you have nothing to lose but body weight! Full details can be found here.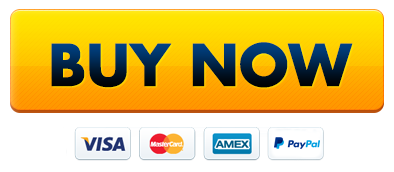 Build a Business
Build a Business
Note: The business aspect of Isagenix is 100% completely optional. For those of you wanting to simply purchase and use the products (the vast majority of customers), click on the Buy Now button above.
Offering a complete lineup of Isagenix's top products, the Isagenix President's Pak is an ideal way to share Isagenix products with others and jumpstart your business.
What is Network Marketing?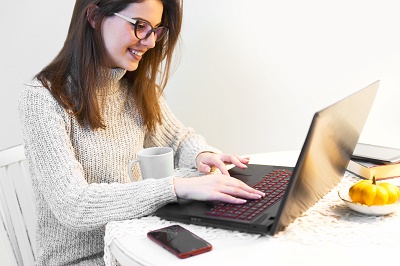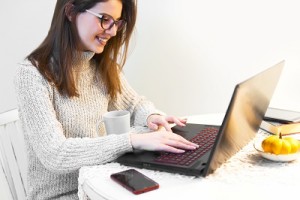 Network marketing allows people to start a home-based business with very little upfront costs. You can sign up to popular companies such as Isagenix and this gives you the ability to share the products/opportunity with family and friends. If they purchase through you, you receive a commission. Each person that purchases then has the opportunity to share the products themselves, and both you and the person you enrolled get commissions from this!
The great thing about network marketing is that it is one of the fastest growing industries in the world and backed by popular entrepreneurs such as:
Network marketing is the fastest growing business model in the world today – Robert Kiyosaki
If I would be given a chance to start all over again, I would choose network marketing – Bill Gates
By signing up with IsaElite (experienced network marketers) you will receive your very own associate website, unlimited support, encouragement, business tools & resources, and product information. You will have access to our highly supportive private Facebook groups. We benefit from your success. We want you to succeed!

Please do not hesitate to contact me if you have any further questions or are seeking more information, I'm happy to help! I can be contacted via email (info@isaelite.com.au) or phone ().


The Isagenix Compensation Plan
Reviews
Isagenix Premium/President's Pak
5

out of

5

based on

1

reviews.
Overall rating:
Great for summer weight loss!
★★★★★
"
Even though summer is almost over (hopefully not yet!) I have recently finished the President's Pack. I lost a few kgs and my stomach has definitely toned up. A lot of my friends commented and I feel amazing!
"
Save
Save
Save
Save
Save
Save
Save
Save
Save
Save
Save
Save