Isagenix Athletes
Isagenix is not just the choice of everyday people looking to get on the right track for their health and wellness. With power-packed supplements and a comprehensive diet program, Isagenix is popular amongst 1000s of athletes from professional sports to endurance leagues around the world. (You can check out some of their stories on the Team Isagenix website).
Here's some athletes from Australia and New Zealand:

We're Proud of Our Athletes
Here are just a few of the prominent athletes who are proud users of Isagenix products:
Brandon Duckworth, former Major League Baseball player
Jeremy Affeldt, current Major League Baseball player
Jamir Miller, former Pro Bowl NFL player
Daniel Fox, 2012 Paralympic Silver Medal swimmer
Jana Pittman, Australian Summer and Winter Olympian
Natalie Cook, Olympic volleyball gold medalist and first Australian woman to compete in five Olympic Games
Shelley Gorman, represented Australia playing basketball. She is a three-time Olympian with two Olympic medals
Rico Gear, former New Zealand All Blacks Rugby Union player
100s of others! For the full list of Isagenix Athletes click here.
Benefits for Isagenix Athletes
Isagenix is beneficial for athletes as it helps to build stamina, support recovery, and boost the immune system. A complete Isagenix wellness program provides the vitamins, minerals, and nutrition necessary to support a high-performance athletic lifestyle. The cleansing properties of Isagenix rid the body of toxins, putting athletes in a better position to make fitness gains and avoid fatigue.
Isagenix is Different
Unlike many supplements targeting fat burning, Isagenix does not cause users to lose muscle mass. Instead, IsaLean Shakes and other fat-burning products help you to burn fat while preserving gains in muscle mass. The whey protein, amino acids, and adaptogens found in Isagenix are beneficial for building muscles even in older athletes. Best of all, the natural ingredients found in Isagenix products ensure that you'll receive all of the fitness benefits without any toxic repercussions.
The Best Products on the Market
An Isagenix athlete can count on products like IsaLean Shakes, IsaLean Bars, Cleanse for Life, and other vitamins and minerals to provide the fuel needed to reach the next level. Isagenix's proprietary formulas for products are designed to use only natural ingredients, avoiding the chemicals found in many commonly marketed health supplements. You can count on Isagenix for a clean source of nutrition and energy.
No matter your goals or needs, there is an Isagenix product that can help you achieve success. Check out the full range of Isagenix products to see what will take you to the next level.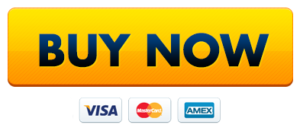 Save
Save
Save
Save
Save
Save