Isagenix Ionix Supreme
New Formula!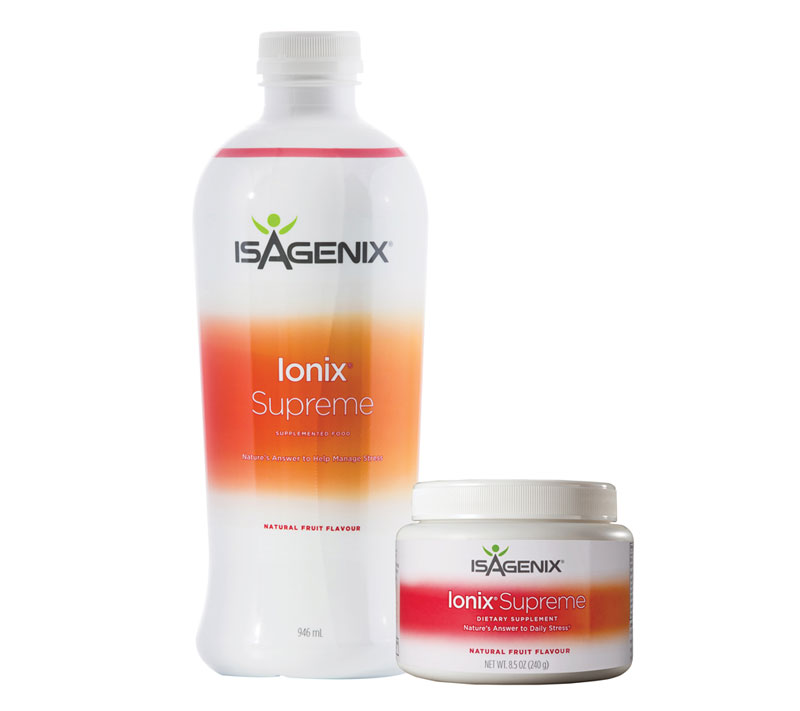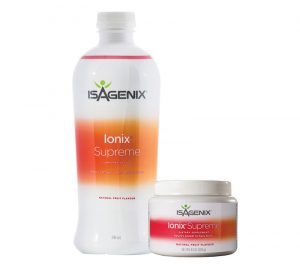 Feeling fatigued, stressed and overall just over it?… You need Isagenix Ionix Supreme!
Full of vital vitamins, minerals and adaptogens to help dramatically reduce stress and fatigue all combined into one supercharged formula. Available in both liquid and powder form. The powder can be enjoyed as a delicious tea or mixed with cold water, while the liquid can be enjoyed as a shot by itself.
Buy Isagenix Ionix Supreme or add it to your next autoship. You'll feel the difference in just a few days!
Retail Price: $60.01
Sign Up and Save: $45 ($15.01 Off Retail)
All first orders come with 30 day money back guarantee! Further info here.



Improve Your Concentration
You will notice increased energy with this perfect pick-me-up. Isagenix Ionix Supreme's latest formula features a higher concentration of bioactives for optimal health.
Isagenix Ionix Supreme has the option to come in a canister as powder form or a liquid form in a bottle, both offering the same amount of servings and health benefits.
More Information
What are the Ingredients in Isagenix Ionix Supreme?
Want More Information?
For more information about Ionix, or any of the other Isagenix products in general, contact Nicole at info@isaelite.com.au.
Purchasing Options
How Can You Buy Isagenix Ionix Supreme?
1. RECOMMENDED (Save $15.01): Sign up and Save ($45)
Sign up with Autoship to take advantage of wholesale prices and fast delivery from the closest warehouse in Australian or New Zealand to your doorstep. Change your scheduled order or make additional orders whenever it suits you. You can cancel Autoship via email or phone at any time with no contracts or strings attached.
2. Full Retail ($60.01)
You can purchase Isagenix at full retail price if you prefer not to sign up and take advantage of the wholesale prices.
Remember, if you are not completely satisfied with your Ionix Supreme you can send it back for a full product refund. All products for your first order are covered by a 30 day money back guarantee, you have nothing to lose but body weight! Full details can be found here.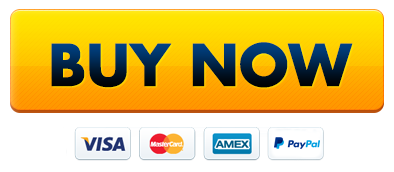 Reviews
Isagenix Ionix Supreme
5

out of

5

based on

1

reviews.
Overall rating:
Every morning
★★★★★
"
I now take my Ionix every morning. The taste took a little while to get used to, but I love it now. Would highly recommend to anyone!
"
Save
Save
Save
Save
Save
Save
Save
Save
Save
Save
Save
Save