Isagenix Replenish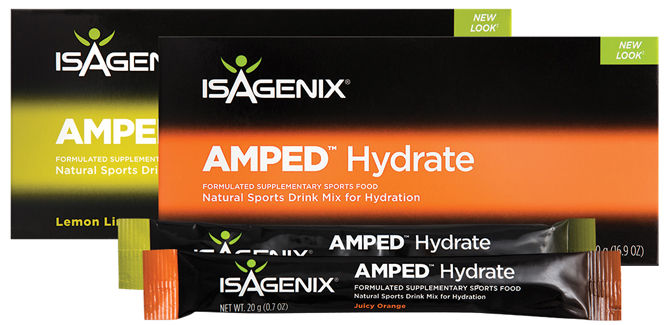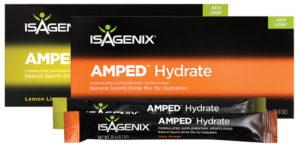 Isagenix have reinvented the sports drink with Replenish, the ultimate sports drink powder for powering through workouts like there's no tomorrow.
Packed full of electrolytes, Isagenix Replenish provides optimum hydration, helps maintain performance, and gives you the post-workout support you need for fast recovery after the most grueling of workouts. Beyond performance, Replenish is available in delicious lemon lime and orange flavours, making it the perfect sports drink and great for enjoying throughout the day as well.
Retail Price: $37.33
Sign Up and Save: $28.00 (Save $9.33)
All first orders come with 30 day money back guarantee! Further info here.


Isagenix Replenish – A Sports Drink and More
A sports drink should taste good and provide your body with the electrolytes it needs to re-hydrate and perform at its best. Replenish does this in spades. Enriched with electrolytes, nutrients, B-complex vitamins, and vitamin C, it's the ultimate sports drink for today's athlete!
What Replenish Can Do For You
Keep You Well-Hydrated – Replenish is all-natural, delicious, and loaded with electrolytes, making it an excellent way to keep your body hydrated without any unnecessary artificial flavours, sweeteners, or colours.
Boost Your Performance – Thanks to its advanced hydration properties, Replenish can help you perform at optimum levels for longer.
Speed Up Recovery – Exercise drains the body of vitamins, water, and electrolytes. Therefore, proper hydration is critical for a fast recovery. Made with hydration in mind, Isagenix Replenish will help you quickly recover from the most intensive workouts.
How Isagenix Replenish Works
As one of Isagenix's best creations to date, Replenish provides you with a refreshing, all-natural boost of energy whenever you need it. Simply mix it with water and enjoy its hydration during and after any workout, game, or athletic exercise.
Replenish is a delicious and healthy sports drink, so you can enjoy it whenever you want, even on cleanse days. However, here's a look at its pre-, mid-, and post-workout benefits:
Pre-workout – Helps maintain balance and support proper hydration and cellular activity.
Mid-workout – Supports muscles and helps sustain endurance.
Post-workout – Helps in the recovery process by replacing nutrients and electrolytes lost during physical activity.
Replenish – Support For a Healthy Lifestyle
Replenish provides energy and replenishes vital electrolytes lost during exercise, thus supporting one of the key components of a healthy lifestyle. As a healthy, all-natural option to dehydrating tea and sugary juices, Replenish can also be consumed on cleanse days and anytime you want a refreshing boost of energy.
When and How to Drink Replenish
Although Replenish is designed to provide you with the hydration you need for peak performance and fast recovery, it can actually be enjoyed whenever you want. Each stick of Replenish contains two 10g servings. Simply mix one serving (half of a stick) into water and mix well to enjoy. When working out, make sure to add Replenish to your water bottle to stay hydrated and perform at your peak.
In Australia and New Zealand, Replenish is available in both Lemon Lime and Juicy Orange, both of which are delicious and refreshing after a tough workout or on the hottest of days.
More Information
More Information Required?
Purchasing Options
How Can You Buy Isagenix Replenish?
1. RECOMMENDED: Sign up and Save (Just $28)
Sign up with Autoship to take advantage of wholesale prices and fast delivery from the closest warehouse in Australia or New Zealand to your doorstep. Change your scheduled order or make additional orders whenever it suits you. You can cancel Autoship via email or phone at any time with no contracts or strings attached.
2. Full Retail ($37.33)
You can purchase Replenish at full retail price if you prefer not to sign up and take advantage of the wholesale prices.
Remember, if you are not completely satisfied with any of your Isagenix products you can send them back for a full product refund. All products for your first order are covered by a 30 day money back guarantee, you have nothing to lose but body weight! Full details can be found here.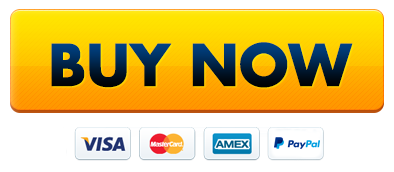 Reviews
Isagenix Replenish Reviews
5

out of

5

based on

1

reviews.
Overall rating:
Tastes awesome!
★★★★★
"
I like the orange better than the lemon lime (which is also good). I usually have these in my water bottle at the gym or sometimes for morning tea at work. Much tastier than water by itself haha
"
Save
Save
Save
Save
Save
Save
Save
Save
Save
Save