Isagenix 9 Day Nutritional Cleanse (Small Weight Loss System)
Lose Weight in Just 9 Days!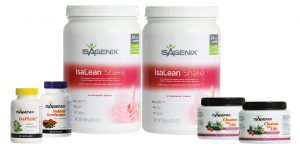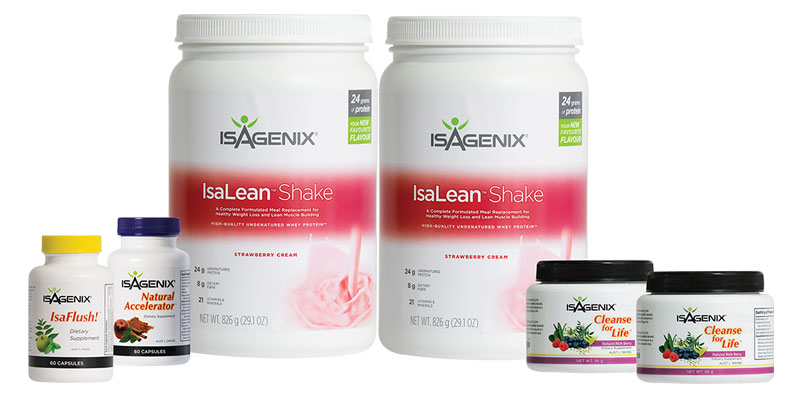 The Isagenix 9 day Nutritional Cleanse is a fantastic way to accelerate and jump-start your weight loss journey. This 9 day nutritional body cleanse is a proven nutritional cleansing system that aids in weight loss and overall health and wellbeing.
The Isagenix 9 Day Cleanse gently assists your body to cleanse away harmful toxins and impurities from your system. Toxins can build up in your system over time and make it harder for your body to absorb vital nutrients. This 9 Day Nutritional Cleanse provides your body with the nutrition needed for optimum health.
Retail Price: $265.35
Sign Up and Save: $189.19 (Save $76.60)
All first orders come with 30 day money back guarantee! Further info here.


To order this product:
Click on the Buy Now button above

On the next page, click on 'Buy Now' for retail orders, or 'Sign Up and Save' to sign up as a Preferred Customer (cheapest option)

Select the 9 Day Cleanse from the list of products and proceed through the checkout

If you need assistance, please call 0413 254 398 or email info@isaelite.com.au
Australian orders will be shipped fast from either Perth or Sydney (depending on your location). International orders will be shipped from the distribution centre in your country (e.g from Auckland for New Zealand orders).

Step by Step Process
In the Isagenix 9 Day Nutritional Cleansing Program you will receive the protein shakes, dietary supplements as well as an informative CD explaining how to effectively follow the program. This pack is a great starting point before you try the other following products, or if you ready to take it to the next level you may want to try the 30 Day Cleanse or 30 Day Starter Pak.
What's in This Pack?
Purchasing Options
Build a Business
Reviews