Isagenix Cleanse For Life
Cleanse Toxins and Impurities from Your Body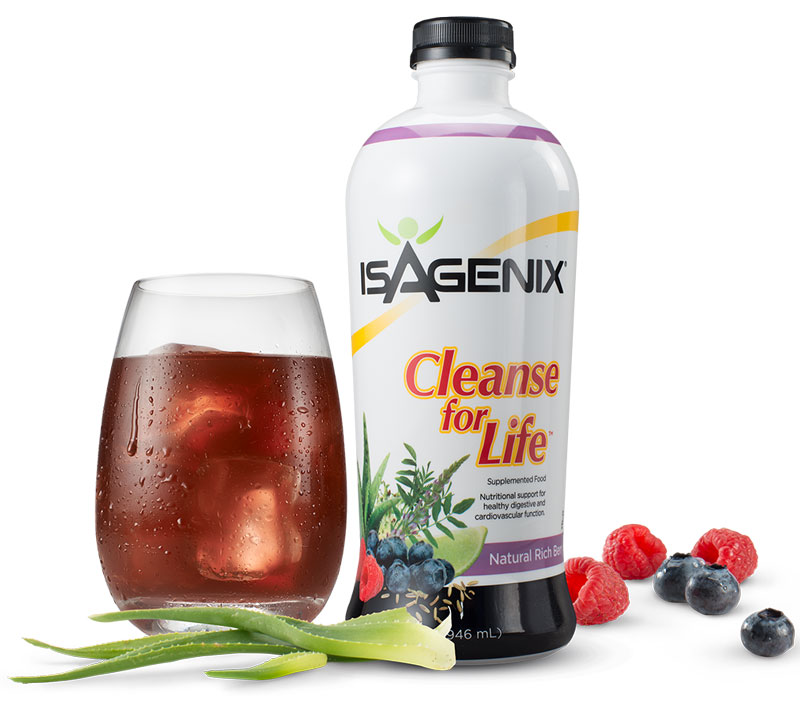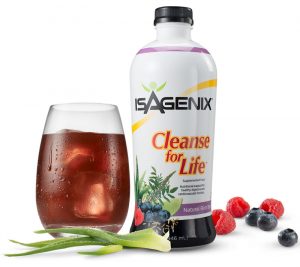 Isagenix Cleanse for Life will assist your body with the removal of harmful toxins and impurities. Cleanse for Life is a whole body nutritional cleanse nourishing you with vital antioxidants, vitamins, botanicals and minerals.
What is Cleansing?
Cleansing encourages weight loss and helps protect you against free radicals. Isagenix Cleanse for Life is here to help you on your cleansing journey by being a core part of Isagenix cleanse days. More information on cleanse days can be found on Isagenix Health.
Retail Price: $60.01
Sign Up and Save: $45 ($15.01 Off Retail)
All first orders come with 30 day money back guarantee! Further Info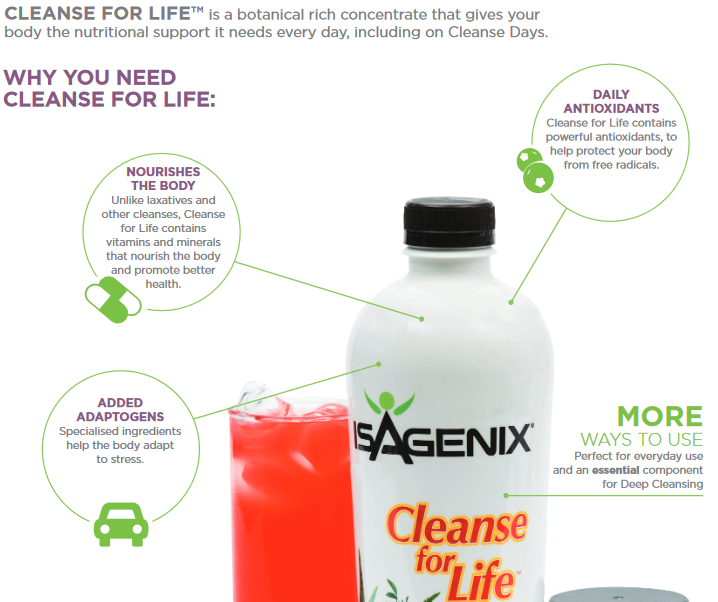 Looking for Better Value?
If you're wanting more value for money and better results, Cleanse for Life is used with all Isagenix nutritional cleansing programs including the Isagenix President Pak and Isagenix 30 Day Cleanse. We recommend purchasing a pack as they offer far better value for money than individual products. Plus, you can complete a cleanse day as per the video below:
Product Information
What are the Ingredients in Isagenix Cleanse for Life?
Want More Information?
For more information about this Cleanse for Life or any of the products in general, contact Nicole at info@isaelite.com.au.
Purchasing Options
How Can You Buy Isagenix Cleanse for Life?
1. RECOMMENDED: Sign up and Save ($45)
Sign up with Autoship to take advantage of wholesale prices and fast delivery from the closest warehouse in Australian or New Zealand to your doorstep. Change your scheduled order or make additional orders whenever it suits you. You can cancel Autoship via email or phone at any time with no contracts or strings attached.
2. Full Retail ($60.01)
You can purchase Isagenix at full retail price if you prefer not to sign up and take advantage of the wholesale prices.
Remember, if you are not completely satisfied with your products you can send it back for a full product refund. All products for your first order are covered by a 30 day money back guarantee, you have nothing to lose but body weight! Full details can be found here.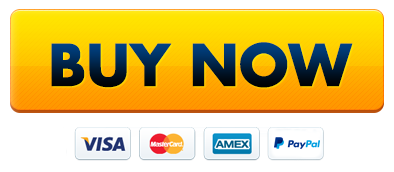 Reviews
Isagenix Cleanse For Life
5

out of

5

based on

2

reviews.
Overall rating:
Nice as a hot tea
★★★★★
"
I have a cuppa every morning with this cleanse for life and feel great. Love the taste and will be ordering more when I run out.
"
Love the taste
★★★★★
"
I was initially a bit skeptical about a 'cleansing drink'. After all, how good would it really taste? I was pleasantly surprised by the Cleanse for Life. The berry flavour is really tasty and I actually look forward to having it now, not dreading it as I was at the start of my 9 day program!
"
Save
Save
Save
Save
Save
Save
Save