Isagenix 30 Day Energy System
Get the Fitness Results You've Always Wanted!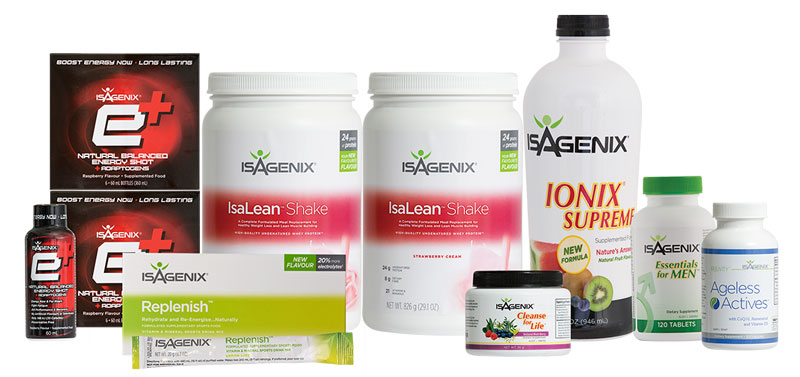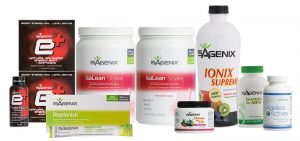 The Isagenix 30 Day Energy System is a great way for those who want to healthily boost energy, shed kilograms and build lean muscle mass. If you're interested in getting the best fitness results you've ever achieved, this pack is for you!
The Isagenix 30 Day Energy System includes the IsaLean Pro Shakes that are great meal replacements, taste delicious and have 36 grams of protein. It also includes the Isagenix snacks, Cleanse For Life, IsaFlush to assist your body with toxin removal, Natural Accelerator to help boost your metabolism, delicious IsaLean Bars, Replenish and Eshots. When combined, these products deliver an energy boost for your workouts and healthy post-workout protein to help you build lean muscle.
Retail Price: $447.17
Sign Up and Save: $317.90 (Save $104.27)
All first orders come with 30 day money back guarantee! Further info here.


Give Yourself a Natural Energy Boost!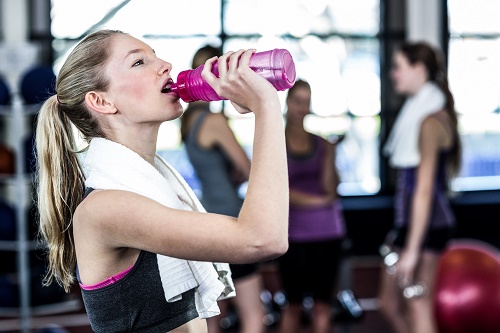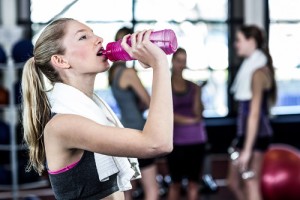 The amazing Isagenix e+shots that come in this pack contain caffeine extracted from green tea that works best as a pre-workout, morning or as a 'pick me up' throughout the day. They will give you that extra boost you need to push your workouts harder for longer.
Eshots together with Isagenix Replenish (which is a healthy sports drink that can be consumed during your workout), form the energy component of the Isagenix 30 Day Energy System.
This, coupled with the fact you'll be losing stubborn weight, enables you to get the best results you ever have in the gym, sporting arena, running or similar.


What's in This Pack?
The 30 Day Energy System Contains:
2 x IsaLean Pro Shakes (36g of protein in every serving) – Available in rich chocolate or creamy vanilla, IsaLean Shakes are arguably the most nutritionally complete meal replacement shakes available. The filling, nutrient-packed shakes support lean muscle, curb your cravings, and provide you with the nutrition you need to get you through the day.
1 x Cleanse for Life – Cleanse for Life is a cleansing drink mix designed to provide your body with a unique blend of gentle cleansing herbs and nutrients to help remove toxins and impurities. With two bottles of Cleanse for Life in each 30 Day Energy System, you'll be able to keep your body cleansed and toxin-free for months!
1 x Ionix Supreme – This tasty, all-natural tonic is a refreshing way to naturally decrease stress and boost your mental and physical performance. Rich in vital minerals, vitamins, and botanical extracts, Ionix Supreme is also a wonderful supplement for supporting your overall health.
1 x Ageless Actives – Combines powerful natural substances, including CoQ10, vitamin D3, and Resveratrol.
1 x Essentials – Multivitamins for men or women.
2 x Boxes of 6 Eshots (Healthy energy shots) – The Isagenix e+ Shot is a caffeinated energy shot containing green tea and yerba mate for increased energy, improved focus, and better physical performance.
1 x Replenish – Isagenix Replenish is an all-natural sports drink mix designed to support hydration, boost your performance, and promote faster recovery by providing your body with the electrolytes and nutrients lost during physical activity.
1 x Instructional Booklet (with Step-by-Step directions)
More Information About The 30 Day Energy System:
How Can You Buy?
How You Can Buy the Isagenix Energy Pro Pack:
1. RECOMMENDED: Sign up and Save ($317.90 + $25 Sign up)
Sign up with Autoship to take advantage of wholesale prices and fast delivery from the closest warehouse in Australian or New Zealand to your doorstep. Change your scheduled order or make additional orders whenever it suits you. You can cancel Autoship via email or phone at any time with no contracts or strings attached.
2. Full Retail ($447.17)
You can purchase Isagenix at full retail price if you prefer not to sign up and take advantage of the wholesale prices.
Remember, if you are not completely satisfied with your products you can send it back for a full product refund. All products for your first order are covered by a 30 day money back guarantee, you have nothing to lose but body weight! Full details can be found here.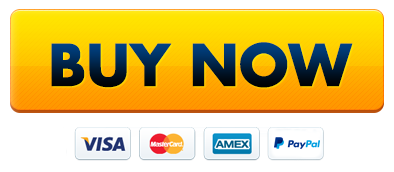 Build a Business
Build a Business
The business aspect to Isagenix is completely optional. For those of you wanting to live a healthy lifestyle and take advantage of this fantastic opportunity keep reading and watch the Isagenix Compensation Plan video below.
Network marketing is the fastest growing business model in the world today – Robert Kiyosaki
Yes, it takes hard work, dedication and consistency but the rewards are uncapped and unlimited!
Many individuals and couples who were willing to put in the work have escaped the rat race, quit their 9-5 and can now enjoy true financial freedom.
If I would be given a chance to start all over again, I would choose network marketing – Bill Gates
By signing up with IsaElite you will receive unlimited support, ideas, encouragement, business tools & resources, and product information. You will have access to our highly supportive private Facebook groups. We benefit from your success. We want you to succeed!
Please do not hesitate to contact me if you have any further questions or seek more information, I'm happy to help!


The Isagenix Compensation Plan
Reviews
Isagenix 30 Day Energy System
0

out of

5

based on

0

reviews.
Overall rating:
Save
Save
Save
Save
Save
Save
Save
Save
Save
Save
Save
Save
Save
Save