Isagenix Reviews from Our IsaElite Customers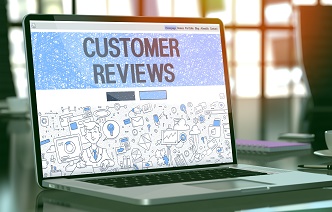 Interested in purchasing Isagenix? Our 100% real Isagenix reviews from past IsaElite customers may help! Whether you're interested in losing weight, packing on lean muscle, or just improving your overall health; Isagenix can help.
If you're still unsure after reading the following reviews, please get in touch with us with any questions you may have.
Have your own Isagenix review? You can add it to our site by visiting the individual product page (full range can be viewed here) and clicking on the 'Reviews' tab.
Isagenix Reviews
5

out of

5

based on

10

reviews.

Overall rating:
★★★★★
I was initially a bit skeptical about a 'cleansing drink'. After all, how good would it really taste? I was pleasantly surprised by the Cleanse for Life. The berry flavour is really tasty and I actually look forward to having it now, not dreading it as I was at the start of my 9 day program!
"
★★★★★
I purchased the shakes in the 9 day cleanse and I have to say, vanilla is my new fave! I had tried the choc shakes a couple of years ago but I much prefer the vanilla now. They aren't as rich/sickly and really easy to consume in the mornings. Love them!!
"
★★★★★
I recently purchased the 9 day cleanse as I had seen some friends of mine have really good results on it. I thought, it's only 9 days...it can't be that hard? With a little pessimism I tried it and the results were really good considering it's such a short program. I lost about 4kg and feel a lot better. I will definitely continue to use the Isagenix products!
"
★★★★★
I have a cuppa every morning with this cleanse for life and feel great. Love the taste and will be ordering more when I run out.
"
★★★★★
The chocolate shake is by far the best tasting I have ever had. Have mine every morning. Goes well with Greens and Replenish, too.
"
★★★★★
Love adding greens to my choc shakes (along with replenish). Perfect combo in the morning!
"
★★★★★
BEST product in the Isagenix range! I have 2 of these pretty much every day and they are awesome as both a pre-workout, and before I start work for the day (to improve concentration etc). Definitely recommend to anyone that hasn't tried them before!
"
★★★★★
I like the orange better than the lemon lime (which is also good). I usually have these in my water bottle at the gym or sometimes for morning tea at work. Much tastier than water by itself haha
"
★★★★★
I now take my Ionix every morning. The taste took a little while to get used to, but I love it now. Would highly recommend to anyone!
"
★★★★★
Even though summer is almost over (hopefully not yet!) I have recently finished the President's Pack. I lost a few kgs and my stomach has definitely toned up. A lot of my friends commented and I feel amazing!
"
---
The following reviews are taken from Google. We don't edit them in any way. As you can see, the vast majority of our customers love the products we provide at IsaElite!
IsaElite Testimonials
IsaElite Testimonials
Average customer rating:

star (from
4
reviews)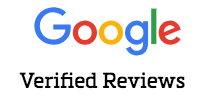 Great customer service and the best prices I've seen on Isagenix products in Australia...

Dean Billett


2/06/2019

The isagenix products are awesome.. my partner has dropped 10kg in 4 weeks and im feeling fitter and stronger than ever.. I actually reduced my weekly shopping bill too but incorporating the full system into my diet.. Big love

Levi Saunders


5/23/2017

Great experience shopping with IsaElite for Isagenix products. Needed some last minute Eshots before going on holidays and Nicole was able to help. Thank you!

Brad Russell


5/05/2017