NEW (Delicious) Isagenix Snacks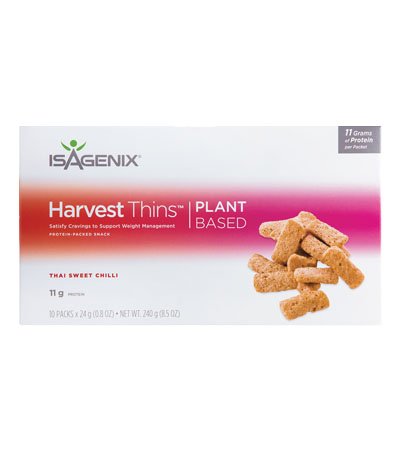 Harvest Thins in Thai Sweet Chilli flavour are a powerhouse of energy; complete with 11g of protein, 2.5g of healthy fat, 8g of good carbohydrate, and a delicious sweet and tangy taste, packed in a 100 calorie (418kJ) individual package.
This new crunchy snack is soy free, gluten free, dairy free, low glycemic, vegetarian approved, and kosher. A great savoury snack that satisfies your hunger between meals – that is quick and easy to get, while still curbing your desire for high calorie, high carbohydrate, and trans-fat laden chips. Each serving of Isagenix Harvest Thins supplies you with the fulfilling support you need to reach and maintain your weight loss goal while enabling you to build and maintain lean muscle mass. A totally guilt-free indulgence for any time of the day when hunger strikes.
Isagenix Harvest Thins are a smart snack with a delectable flavour and available in convenient, carry anywhere packages. There are 10 individual packages of Harvest Thins in each box and they can be added to your auto shipment order or purchased as one-off orders.
Benefits of New Thai Sweet Chilli Flavoured Isagenix Harvest Thins:
100 calories and 11g of natural plant-based premium protein per package
Individually packaged for go anywhere convenience
418kJ of high quality energy and 2.5g of healthy fat per package
Gluten, dairy, trans-fat, and soy free
Low Glycemic, Vegetarian, and Kosher
No artificial flavours
Support weight loss goals and lean muscle mass, and boosts metabolism
Excellent for individuals with dairy sensitivities
Retail Price: $36
Sign Up and Save Price: $27 (Save $9!)
30 day money back guarantee on your first order! Full details here.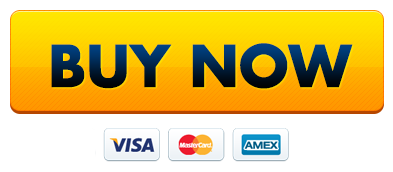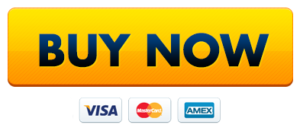 Clicking 'Buy Now' will direct you to the 100% secure Isagenix Australia website, where you will complete the purchase. Your order will be shipped fast from either Perth or Sydney (depending on your location). Most metro orders arrive in 2-3 days.
Description
Thai Sweet Chilli Flavoured Isagenix Harvest Thins
Cravings can happen to anyone. When you're feeling hungry, but your next IsaLean shake is still a few hours away, Harvest Thins are a great option to keep junk food cravings at bay.
These delicious, savory snacks are suitable for anyone who wants to live the Isagenix lifestyle. They are soy free, gluten free, dairy free, low glycemic, vegetarian approved, and kosher. What's even better is that one serving is only 100 calories, so you can enjoy this delicious treat without any of the added guilt.
Energy powerhouse
Isagenix Harvest Thins are absolutely packed with all the nutrients your body needs to fuel your active lifestyle. One serving has 8 grams of good carbohydrates to give you the energy you need to power through your day. They also contain 11 grams of protein to build lean muscle and 2.5 grams of good fat to give you perfectly balanced nutrition.
Natural and delicious
It's hard to find a snack that is both tasty and nutritious. It's even harder to find one that uses only quality ingredients. These Harvest Thins are an amazing option to check off all of these options on your wish list. They come in a tasty Thai Sweet Chilli flavour to satisfy your taste buds. Not to mention, they contain 0 trans fats and no hydrogenated vegetable oil, making them more heart-healthy than most high-protein snacks.
Convenient
When cravings hit, especially when you're away from home, it's crucial to have a healthful option that is easy to grab and go. Harvest Thins are individually packaged into 100-calorie servings so you can easily tear open a pack anywhere that hunger strikes. Instead of filling up on empty calories with no nutrition that will cause you to crash quickly, these snacks are a powerhouse of nutrition!
Harvest Thins Thai Sweet Chilli – The Right Choice for Snacking
Finding high-protein, low-carb snacks can be hard to find, let alone ones that actually taste good! Well, not anymore.
Flipping the script on the healthy snack market, Isagenix Harvest Thins not only taste great, but they're high in protein, contain zero trans fats, and only have 100 calories per serving, making them the perfect guilt-free snack!
Reviews
Isagenix Harvest Thins Reviews
0

out of

5

based on

0

reviews.
Overall rating:
Save
Save
Save
Save
Save
Save
Save
Save
Save