Isagenix Youthful Ageing Pak
Healthy Ageing Has Never Been This Easy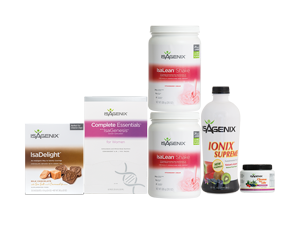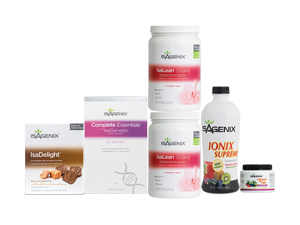 The Isagenix Youthful Ageing Pak is designed to help you age gracefully and help diminish the visible signs of ageing. While continuing to reach your weight loss goals with the IsaLean shakes, the Isagenix Youthful Ageing Pack will help you achieve your best inner health with the popular Product B IsaGenesis, Ageless Actives and Essentials.
This pack will provide your body with essential nutrients and promote a lean, healthy body while fighting the signs of ageing at a cellular level.
Retail Price: $398.20
Sign Up and Save: $292.60 (Save $105.60)
All first orders come with 30 day money back guarantee! Further info here.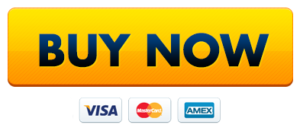 Backed by Science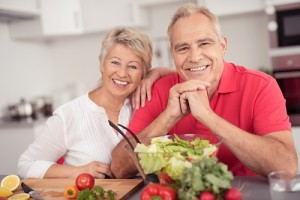 The Isagenix Youthful Ageing Pak includes Product B IsaGenesis, a scientifically advanced formula of complex botanicals and vitamins designed to help assist in the reduction of oxidative stress. It comes in a soft gel capsule, which helps improve better absorption to your cells. IsaGenesis is assisted with Essentials (multivitamins) and Ageless Actives.
Give your body the support it needs to fight the visible signs of ageing from the inside with the Isagenix Youthful Ageing Pak!
What's in This Pack?
How to Buy?
Build a Business
Reviews
Save
Save
Save
Save
Save
Save
Save
Save
Save